MODERN MUSE IS A CELEBRATION OF BEAUTY, BOLDNESS, COURAGE, DETERMINATION, FEARLESSNESS, TALENT, THE DISRUPTERS, THE REBELS, THE GAME CHANGERS AND THOSE WHO CHALLENGE THE STATUS QUO.
A celebration of the voices of struggle, trials, challenges that were endured to arrive at a destination of success and brilliance. A distinctive celebration of voices that have embraced their beauty, as imperfect as society has labeled it to be. Modern Muse is a voice that screams 'we are proud of our imperfections and flaws and embrace our diverse uniqueness".
Our Modern Muses inspire and motivate us to be more and do more. They show us the possibilities through the struggles and challenges they have endured to get to where they are. They challenge the system and come out on top.
This volume is also about celebrating the art and creativity of our numerous contributors whilst at the same time embracing the journey of each contributor through the beauty of their creations.
Photographer: Oye Diran. Model: Munira Zul-qa. MUA & paint art: Stephen Hudson.




"One day I decided that the pain from pushing aside my voice outweighed my fear of not belonging, so I chose to let my story exist outside of myself.
It wasn't until I could get real with myself, could I actually get real with the art I was creating.
The deeper I stepped into my truth, the more universal I found my story to be. The more I shared, the more I discovered that my struggles were others struggles, my pain was other people's pain, my hopes and dreams also lived in the hearts of those around me.
Letting others see the deepest parts of me, taught me that art holds the power to create those "wow, me too" moments of connection. It taught me that art, our heart's work, is what bridges the gap between stranger and community."
Danielle Doby
WOMEN
We are diamonds in the rough
Through the thrust and toil, we come out strong
We are the breath of the earth,
Our wombs tell of humanity's birth
We are seeds splattered on putrid soils
Still we sprout, through every storm
We are not here to survive,
We are here to live...
Inward and outward
In the incandescence of our existence
Yes, our voices may sometimes be broken
But our spirit remains indestructible.
We are women, unapologetically!
Chinonye J. Chidolue
MAKE YOUR OWN WISH IN THE ARSHAN
It's not about religion; it's about your inner world. Make your own wish. Arshan is a unique place in Siberia (Russia). Here, trees are seen as sacred as they are said to be a bridge between the heaven and the earth. If you have something to ask of the spirits or seek help, you are permitted to tie a strip. When the wind goes over, it means that your request has been sent into the sky.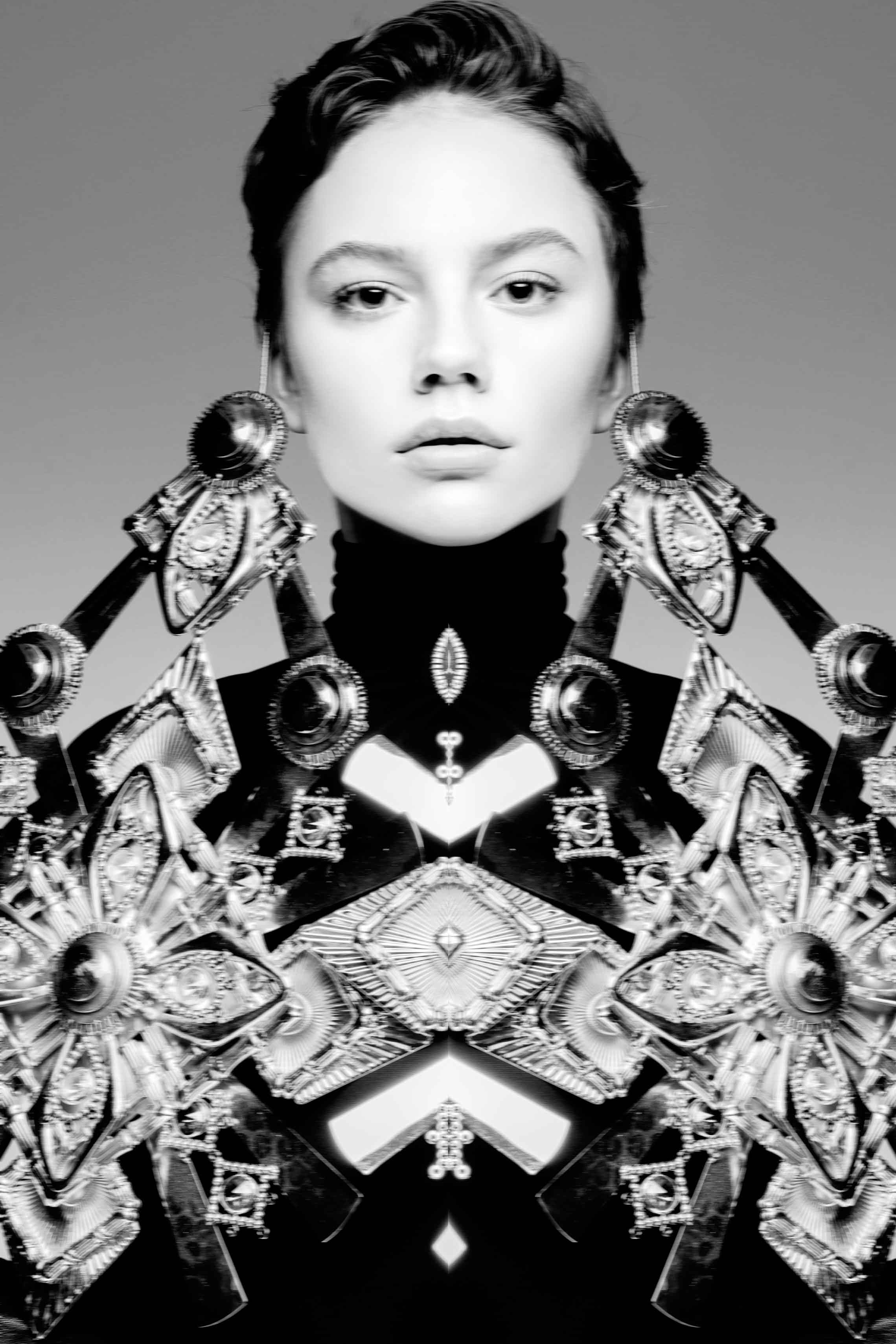 Contributors
Deidre Harding, Summer Crosbie MA, Caroline Chi Chi Chinakwa, Farisha Rose, Nandita De, Danielle Doby, Heather Ruffin, Kayinsola Onalaja, Tanya Celestine & Ian Omotoso, Toyan Oriogun, Oye Diran, Aaricia Varanda, Max Lagos, Daria Belikova, Xang Mimi Ho, Doh Lee, Dasha Bukenskaya, Isaac West, Magic Owen, Sammy Baxter, Yana Markova, Dagmar Van Weeghel, Rigina Gilmanova, Pol Kurucz, Gill Wright, Darlington Panton, Erica Matthews, A Figurinista, Isabella Forget, Alexandra Hozeeva, Alexei Dunaev, Léa Augereau, Alia & Delcia Johnson, Esther Delgado, Maria Semenikhina, Sonya Petrova, Jenny Peñas, Notion of form, Bálint Fejes, Lautem, Lore Van Kerr, Latasha Henderson, Marta Dudziak, Maria Pshenichnikova, Debora Barnaba, Andrey Yaroshevich